Portland Construction Company Boss PDX can help.
Improve curb appeal with these 12 easy steps and with the help of the professionals at Boss PDX!
Use this checklist with 12 easy steps to improve your curb appeal this weekend:
1.) Keep up with Roof Maintenance:
Your roof is a key piece of the puzzle when trying to figure out how to best market your home to potential homebuyers. The roof of the house makes up about 30% of what potential buyers will see when they arrive to tour your home. Buyers will want to know how old the roof is and what materials it is made with. Not only will you want to make sure that your roof is functioning properly, but you'll also want to ensure that it blends well with the exterior paint scheme of the home to improve curb appeal.
2.) Improve Curb Appeal with fresh paint:
Painting the exterior of your home will definitely improve curb appeal. If the paint is chipping, some homebuyers might not even be able to qualify financially because certain loan types require that there is no chipped paint whatsoever before moving forward. This is typically found in VA or FHA loans, but that can cause a major hiccup for all parties involved during the inspection period. The cosmetic issue of a poorly done paint job can cost the seller (or even the buyer) additional expenses to have it done a second time. It's always best to have the job done right the first time to save time and money for everyone involved.
3.) Front Door and Curb Appeal:
The front door holds so much power in influencing a homebuyers' first impression of your home. If the lock gets jammed, is loose, or is sticky, those are issues that seem minor but will remain in that homebuyers' mind for the rest of the tour.
In addition to the lock of the front door, you want to ask yourself a few other questions: does the paint match the rest of the exterior of the home? Is there a draft coming from the bottom of the door that requires a new weatherstrip? Does the door fit properly? These are all questions you should have on your home selling preparation checklist.
If you find that replacing the whole door may just be the best solution for improving your curb appeal, most are going to be between $300 and $1000.
4.) Window Importance:
Windows are an important part of the overall curb appeal and health of the home. This is important because windows have the power to influence energy bills, privacy, and safety. Are they double-paned? Are they sealed properly? When was the last time the windows were replaced? Do the window screens have any holes in them that require a new screen replacement? Does the style of the window match the theme of the home? Do the windows all lock properly? These are all questions that will be to your potential home buyer. Make sure you have these on your home selling preparation checklist so you don't miss anything.
5.) Lawn Care & Maintenance:
How your lawn looks when advertising your home to potential homebuyers will matter when they try to imagine themselves living there. If your grass is dead and brown, that is not going to leave a great impression on potential homebuyers. Improving your curb appeal with artificial grass may be a great option.
In addition to your front lawn, be sure not to neglect your deck and railings either. If the wood on your deck is rotting or old, it's definitely time to have Boss PDX come out and give some TLC to those areas needing attention. This will improve the curb appeal of the exterior of your home and will provide the necessary safety factor that a deck needs to have.
6.) Upgrade Your Mailbox: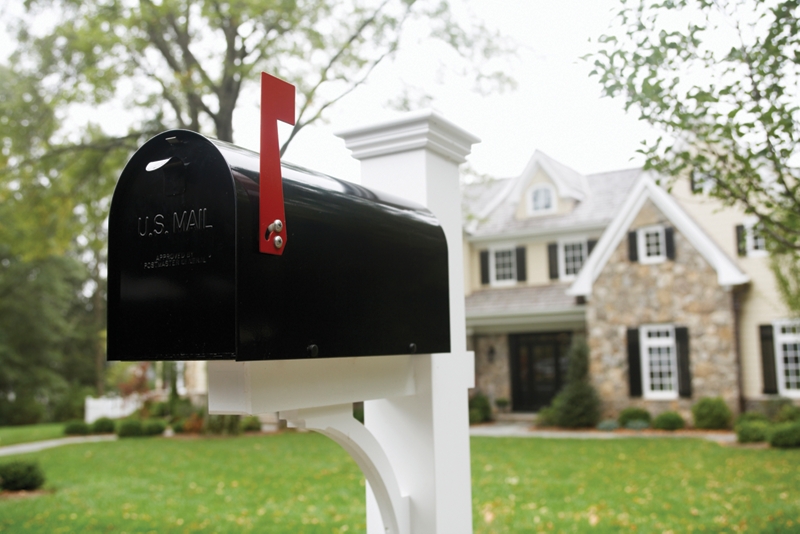 It may seem insignificant, but every little detail matters when you are trying to sell your home! If you have a bright, clean, adorable mailbox out front that screams, "I'm aesthetic!", you'll stand out from the rest of the crowd on the block. This is where curb appeal is taken to the next level.
One of the best things about this one is that it is not going to break your bank. Most are going for between $25 to $100 online!
7.) Clean Walkways and Driveways For Curb Appeal:
A very significant area to keep clean is your hardscapes, such as a concrete driveway or walkway. A deep power wash can give those areas a clean and fresh look that could completely adjust the way someone views your property.
8.) Improve Curb Appeal with your Fence:
Does your fence have rotting wood, is falling apart, missing some boards, or could just use a fresh paint job? It's time to take a good, hard look at your fence and make the necessary upgrades to it. Not only does upgrading your fence present a much more appealing look, but it provides that safety factor that many homebuyers are looking for.
Check out the video below for a great example of what a custom-built fence can do for your home:
9.) Outdoor Lighting is Key:
Checking to make sure all of your outdoor lights are working properly is an incredibly easy way to make sure your property stands out when it's time to shine! You want to make sure that they are in proper working condition. You also want to be sure that they are in the right tone, color, and style that fit with the theme of the exterior of your home. There are tons of different styles to choose from when shopping for outdoor lighting. You'll want to make sure you pick what is going to appeal most to your potential homebuyers. For example, while solar lights have become very popular in recent years, you'd want to make sure that your home would gather enough sunlight to benefit from this style.
10.) Chimney Sweep:
Chimney care is important when you're examining the curb appeal of your home. The interior and exterior of your chimney need to be in healthy condition before you start marketing your property. Chimneys should be cleaned once a year and that will be something homebuyers will want to know.
11.) improve curb appeal with Landscaping
In 2021, taking care of plants/trees became a large trend for many of us due to the pandemic in 2020. You'll score some points, and some hard labor, with future homebuyers by already having planted the trees they'd be looking to plant themselves anyway. Planting trees also shows that you care about the environment and are doing your part to reduce your carbon footprint. It will give off a more welcoming approach when homebuyers come to tour your home.
12.) Your House Number:
The reason why it is so important to put this on your checklist is that you want the home address number to be aesthetic to the exterior of the home and easy to find. You also want it to have a special look to it so your home will stand out from the rest of the crowd and so it will tie in together well with the overall look of your home.
Have Boss PDX come out and give you a free estimate to see exactly which of these 12 areas you need to have improved before it hits the market. There are many Portland construction companies to choose from, but the obvious choice is Boss PDX every time!