There is nothing scarier than walking down your stairs to the bottom floor of your house and stepping on wet carpet, hoping that it's from a pet, but realizing it's water from a leak. Carpet repair becomes necessary if you live anywhere around cities that experience heavy rainfall, like Portland, Oregon. One day you are enjoying the lush, homely feel of your dry carpet on your feet, and the next minute, your carpet gets soaked up by water from rain or a spill that takes ages to dry. Below are a few ways to fix and replace carpet damaged by water.
At Boss PDX, we offer a free estimate for any of our services. Once the form is submitted, a representative from the team will connect with you on the next steps for your specific project.
A wet carpet is not fun for anyone. We hope always to catch this issue sooner than later so it doesn't affect more of the floor and do some real damage. Water left to linger can cause mold growth, among other problems that will zap the comfort right out of your carpet. But before you act, do a quick assessment of the situation to determine the best next steps. Factors to look at include:
How saturated is the carpet? Is it damp or soaked?
Is the damp area widespread across a room or limited to a small section of carpet?
How long has the carpet been damp?
Where did the water come from? A "clean" source like rain or a broken water line, or a "dirty" source like a flood or backed-up sewer line?
Carpet repair can be tiresome if you do not have the proper know-how. But then, it becomes less tasking, as you will see in our carpet cleaning guide. Here are a few practical steps to give you a dry and clean carpet with a longer lifespan.
1. ELIMINATE THE CAUSE OF THE LEAK
Any effort you put into restoring water-damaged carpets will be a waste of time and money if the source of the problem is left unattended. If the problem is caused by a water spill, the source does not need fixing. Suppose the water damage develops from bad plumbing, structural difficulties, damaged or leaky appliances, or rain or snow; you must first solve those issues before treating the carpet.
Hiring a plumber or appliance specialist to inspect pipes, taps, or machinery that may be leaking is always a brilliant idea. Boss PDX home maintenance services would be an excellent choice for repairing water damage caused by structural concerns or providing rain and snow protection.
2. INSPECT YOUR FURNITURE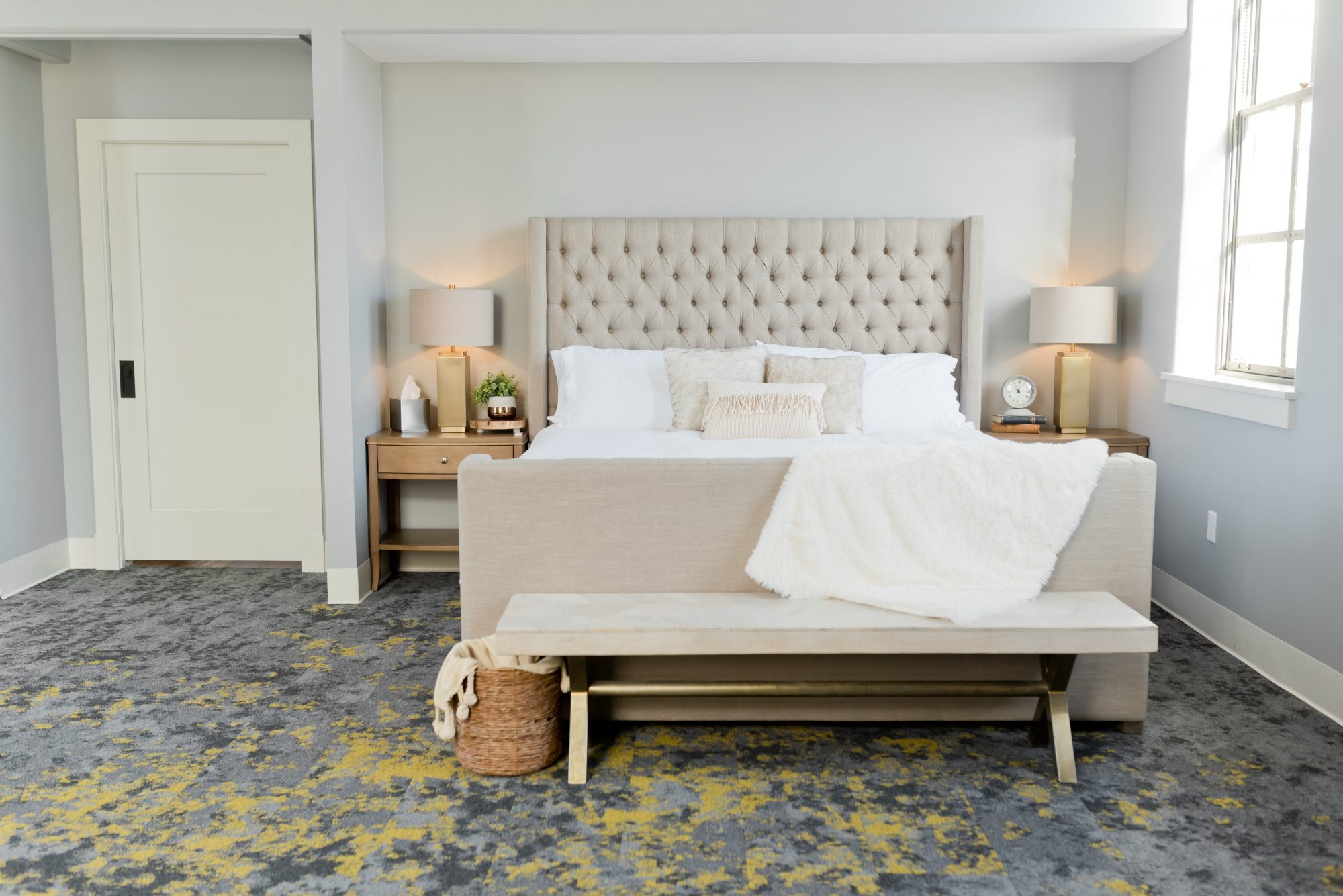 Check whether any of the furnishings or fixtures in the room have been affected by the dampness. While certain goods, such as upholstered furniture, may be removed, dried, and replaced, others, such as upholstered furniture, may require further attention. You may have to discard goods that have been harmed severely by water. Check out a link to this video to see whether or not you made need to replace or repair water-damaged areas.
Boss PDX offers top-rated furniture repairs and installations in case of any damaged furniture. Aside from taking care of your carpets, we ensure your place is fully restored. Give us a call, and our team of experienced professionals will be at your doorstep in no time to access and handle the situation swiftly.
3. GET THE WATER OUT OF THE CARPET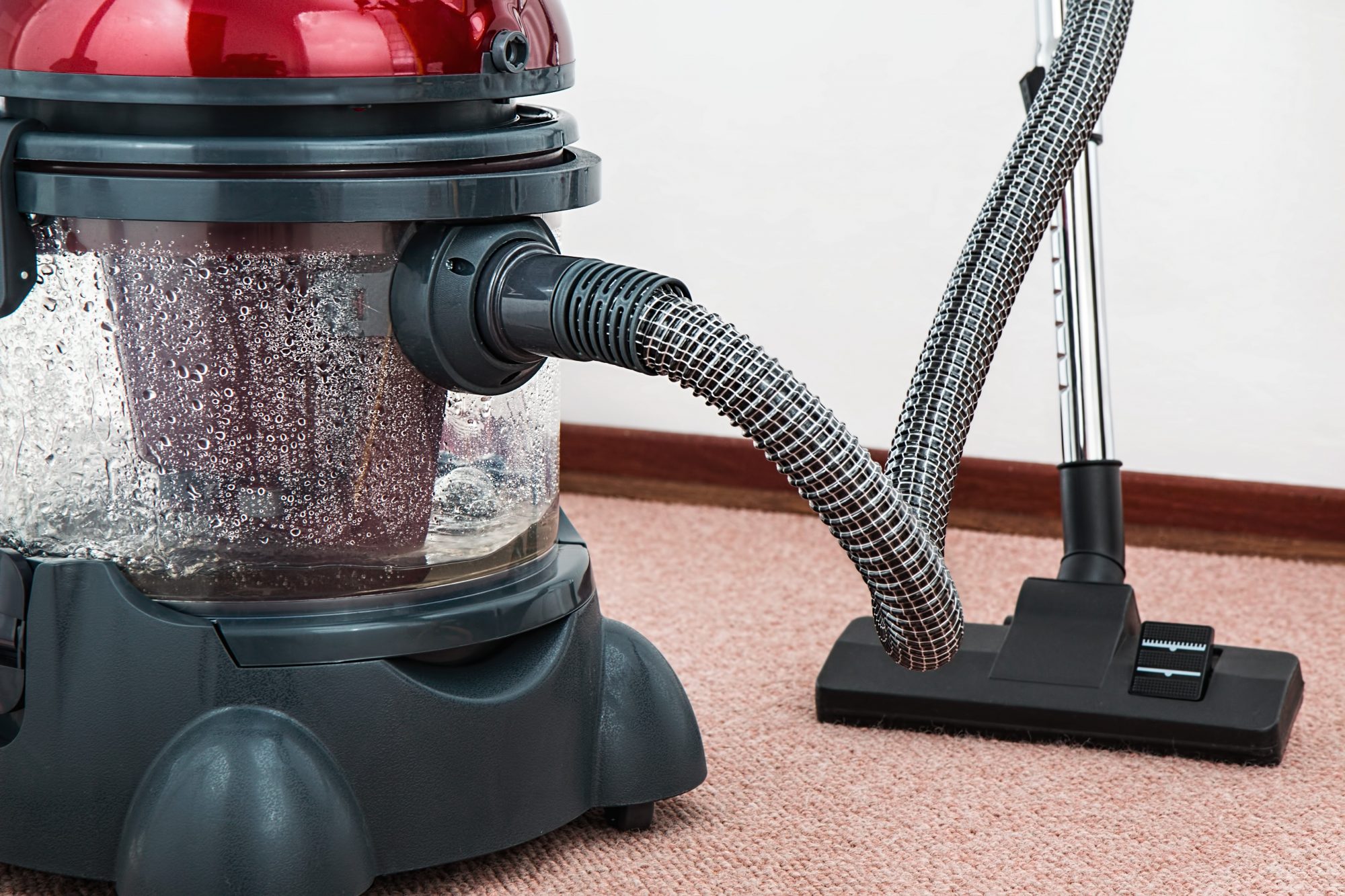 Start by extracting the water that has soaked the carpet. The equipment required for this depends on how much water has gotten into the carpet. A shop vac and submersible pump can effectively remove a significant volume of water from your carpet if it is saturated entirely with water.
If the water does not entirely cover your carpet, a shop vac may be sufficient. Compared to a standard vacuum cleaner, a shop vac has higher suction power, and regular vacuum cleaners can not handle water suction. Your local hardware store may rent the submersible pump and the shop vac. Let the professionals handle it with the right tools and equipment. Boss PDX uses state-of-the-art equipment, including super-powered vacuums, to ensure all that moisture stored in your carpets gets out.
4. USE AN ABSORBENT TOWEL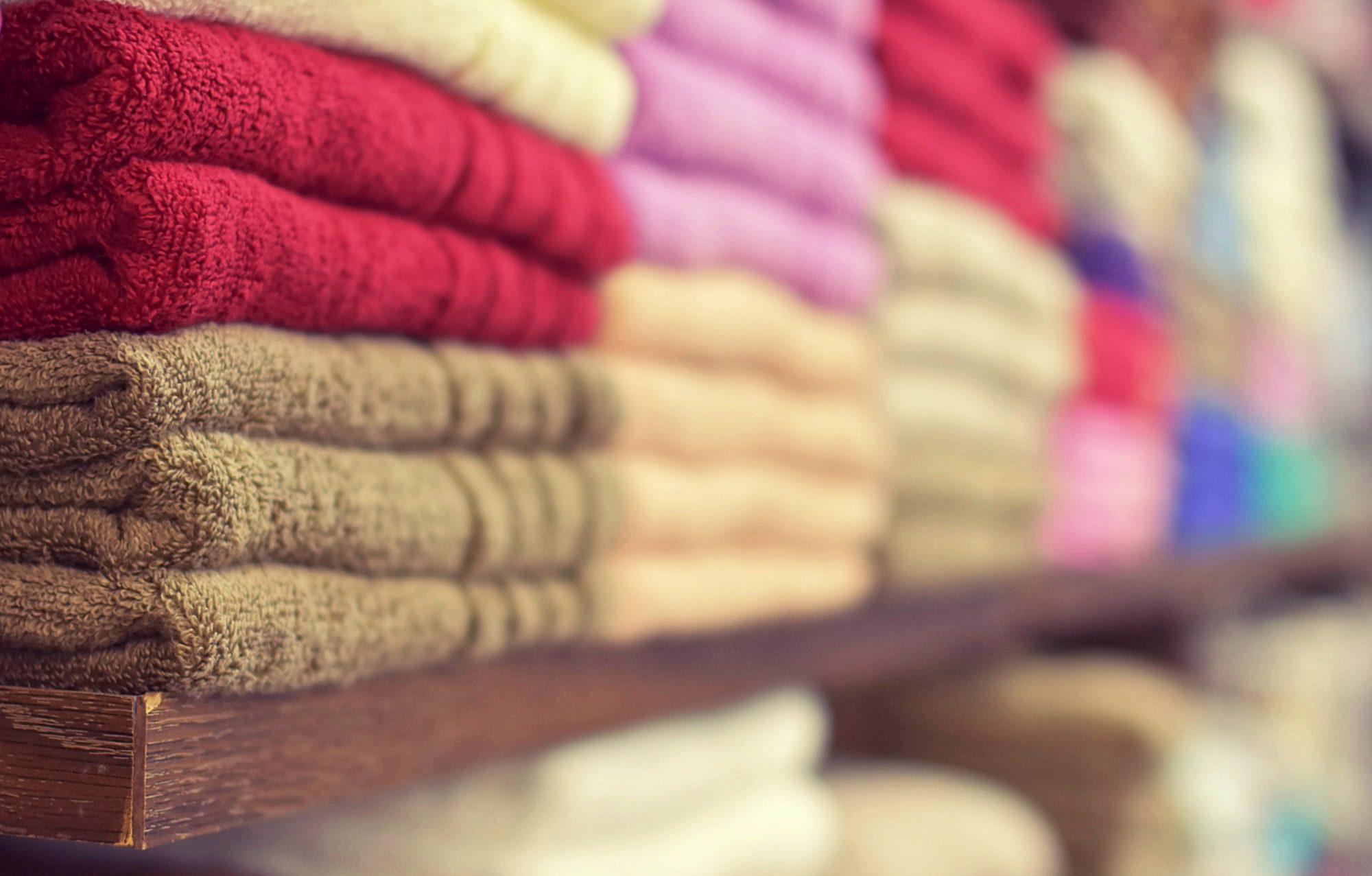 Place and push down absorbent towels on the carpet after draining as much water as possible with the shop vac. Using towels will aid in absorbing any residual water on the carpet. If there is still too much water in the carpet, the next tip might help you extract even more moisture from it.
5. USE BAKING SODA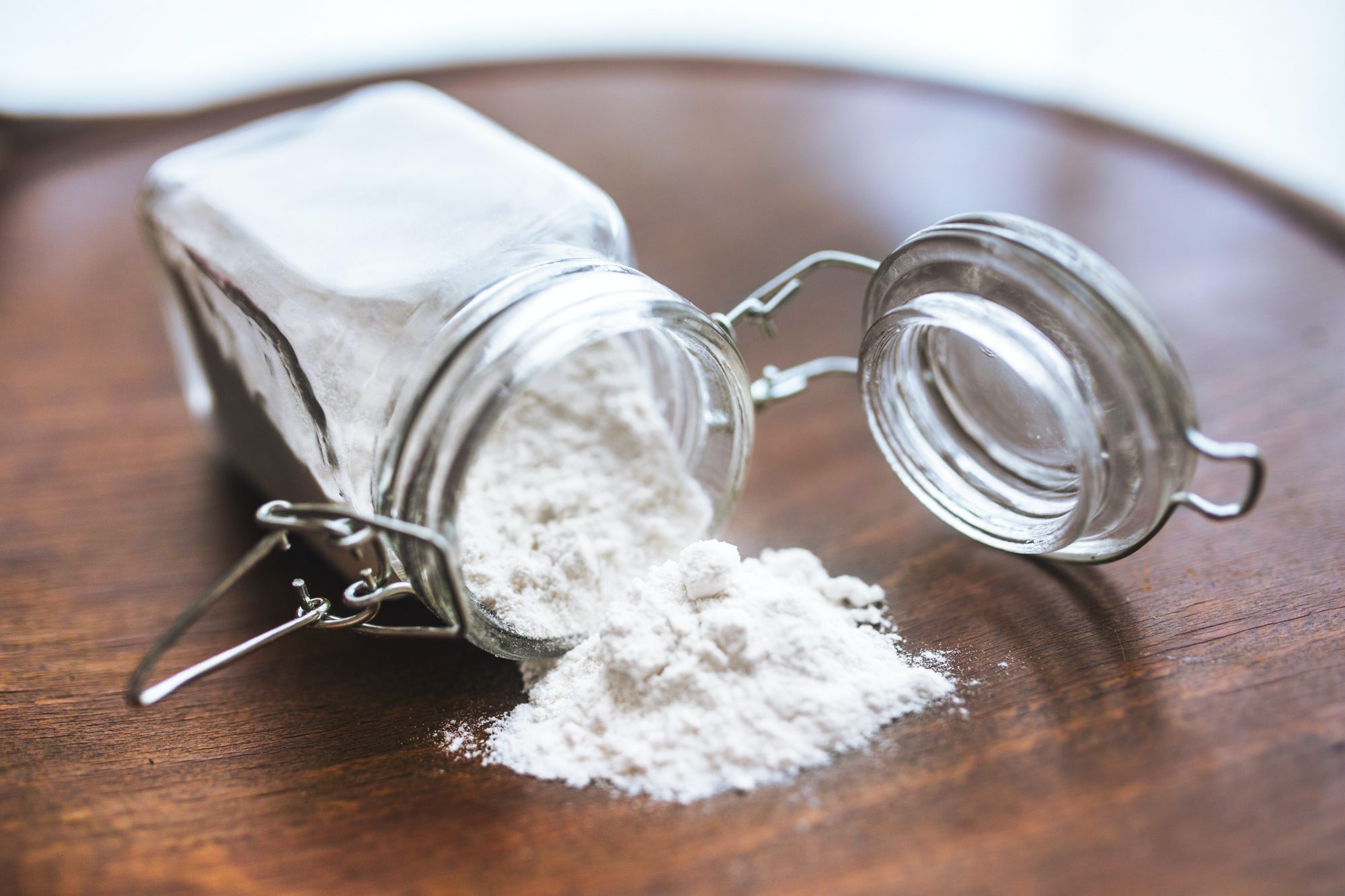 Baking soda is always a go-to when removing and freeing trapped moisture. Sprinkle baking soda liberally over your damp carpet and let it sit for at least half an hour. Then vacuum it up and enjoy your clean, dry carpets.
6. AIR DRY THE CARPET AFTER EXTRACTING WATER
Place dehumidifiers and fans in the room to assist air circulation and evaporation. This method will speed up the drying process, and it will also prevent mold and smells. It's better to rotate the fans every few hours or so. If feasible, lift the carpeting off the floor and place fans above and below it. It will speed up the drying process and boost the likelihood of salvaging the carpet padding and subflooring.
If the water damage is minor, you may use a hairdryer to speed up the drying process. Hold it a few inches away from the carpet and move it back and forth, allowing the area you just blow-dried to cool before inspecting it for dryness. It's possible that touching it while still warm can persuade you to believe the region is dry when it isn't.
7. SANITIZE AND SHAMPOO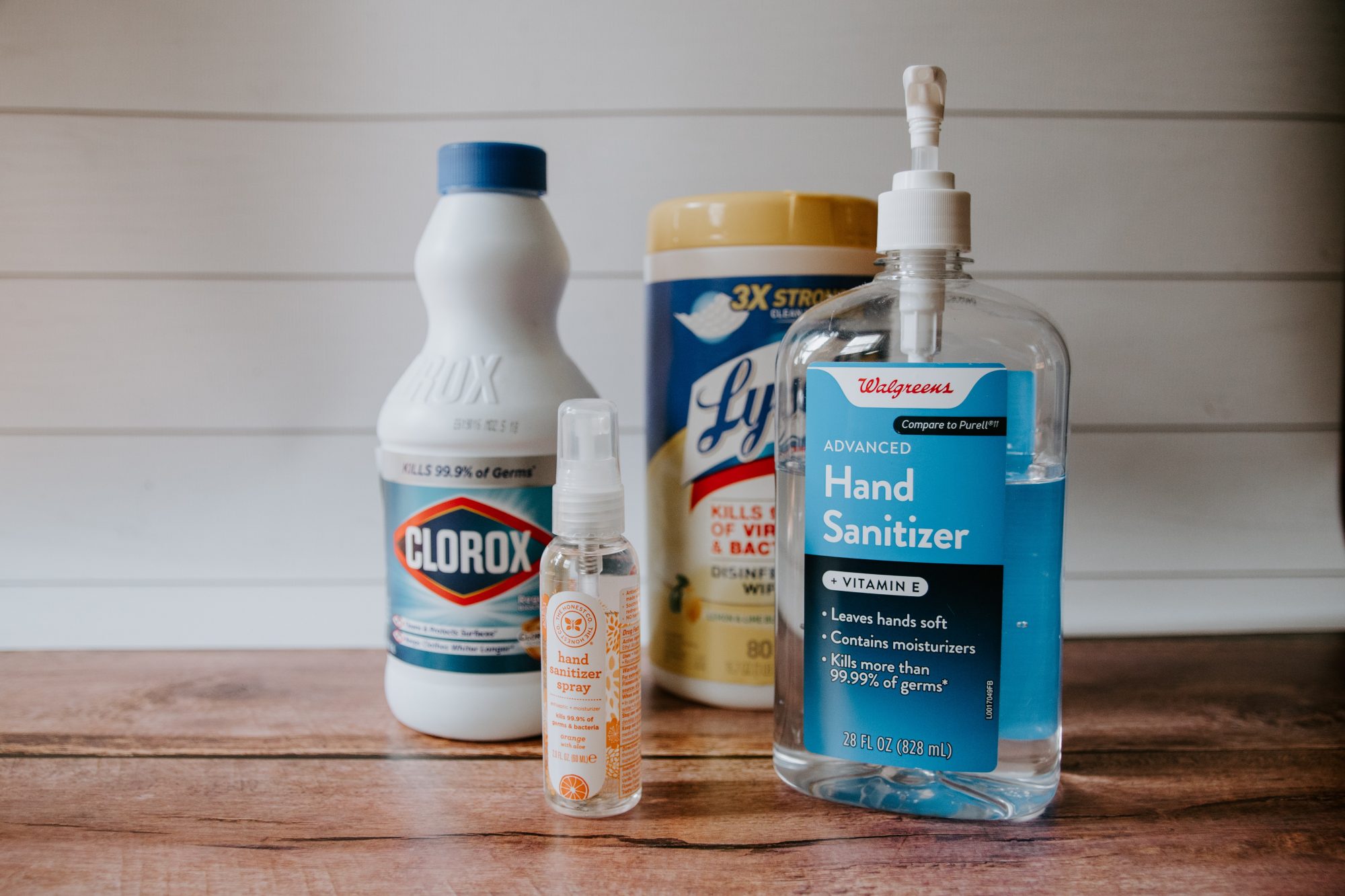 As you may have realized from this article, water damage to carpets may pose a significant health threat if left neglected for a few days. The growth of harmful fungi and bacteria may be detrimental to human health and cause an odor that is difficult to eradicate from carpets just by drying them. As a result, cleaning and sanitizing your carpet with a wash or live enzyme solutions before drying may be brilliant. 
Using high-powered sanitizers and shampoo to dry your carpet can restore it to its natural state and prevent additional harm. But if you are inexperienced with these solvents, it might pose a much bigger problem. We always advise that you allow a specialist to handle the chemicals. At Boss PDX, our trained professionals use top-quality shampoo, sanitizers, and cleaning agents to make sure your carpet and space are mold and germ-free.
8. HANG CARPETS OUT IN THE SUN TO DRY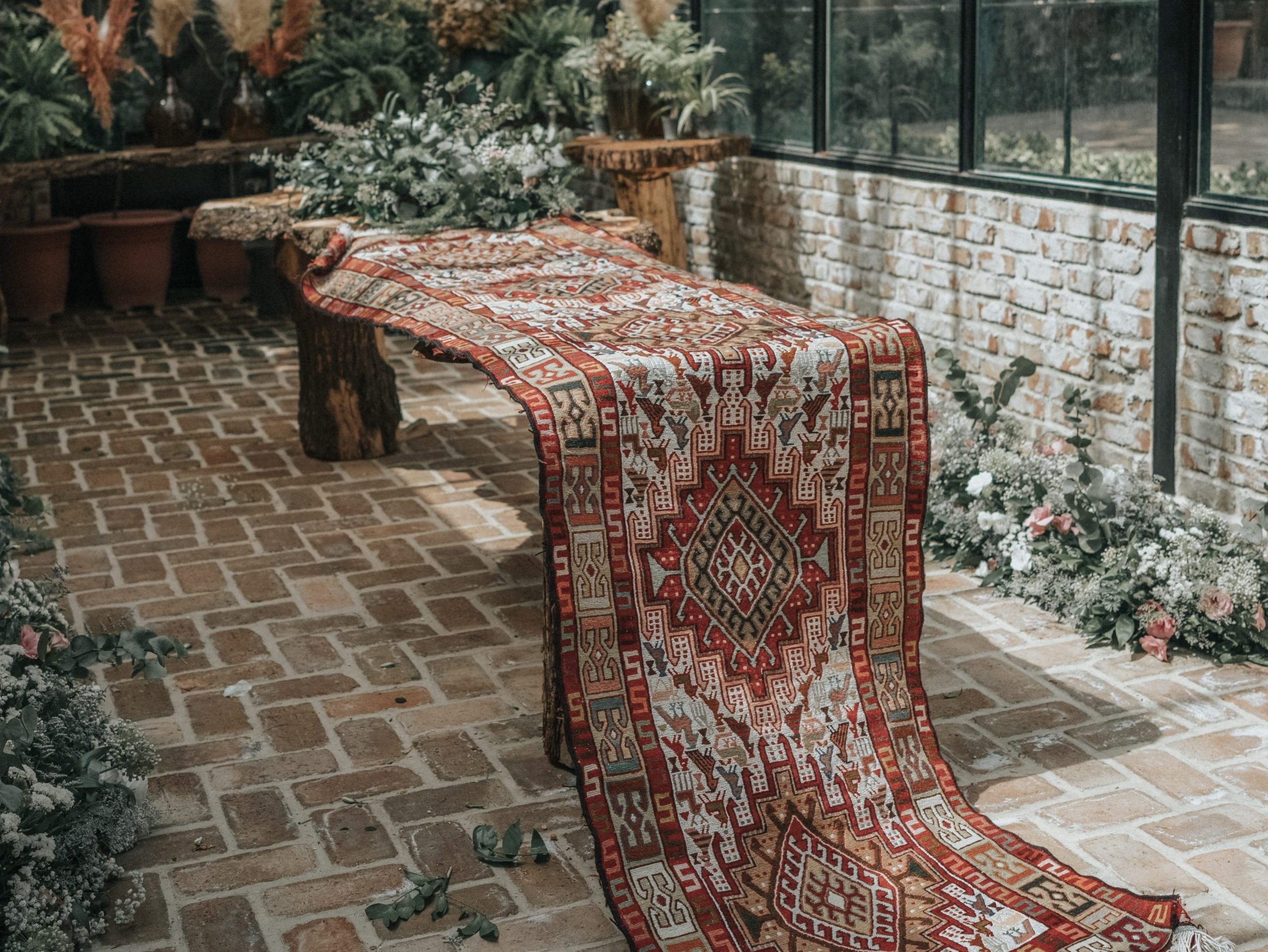 You can try to sun-dry and wind-dry carpets that are smaller and readily removable on a line. Hang the rug for at least a day; the wind and sun will dry up the water absorbed by the carpet. Additionally, if you hang it outside on a line, it will drip dry, which will speed up the process.
9. REPLACE CARPET PADDING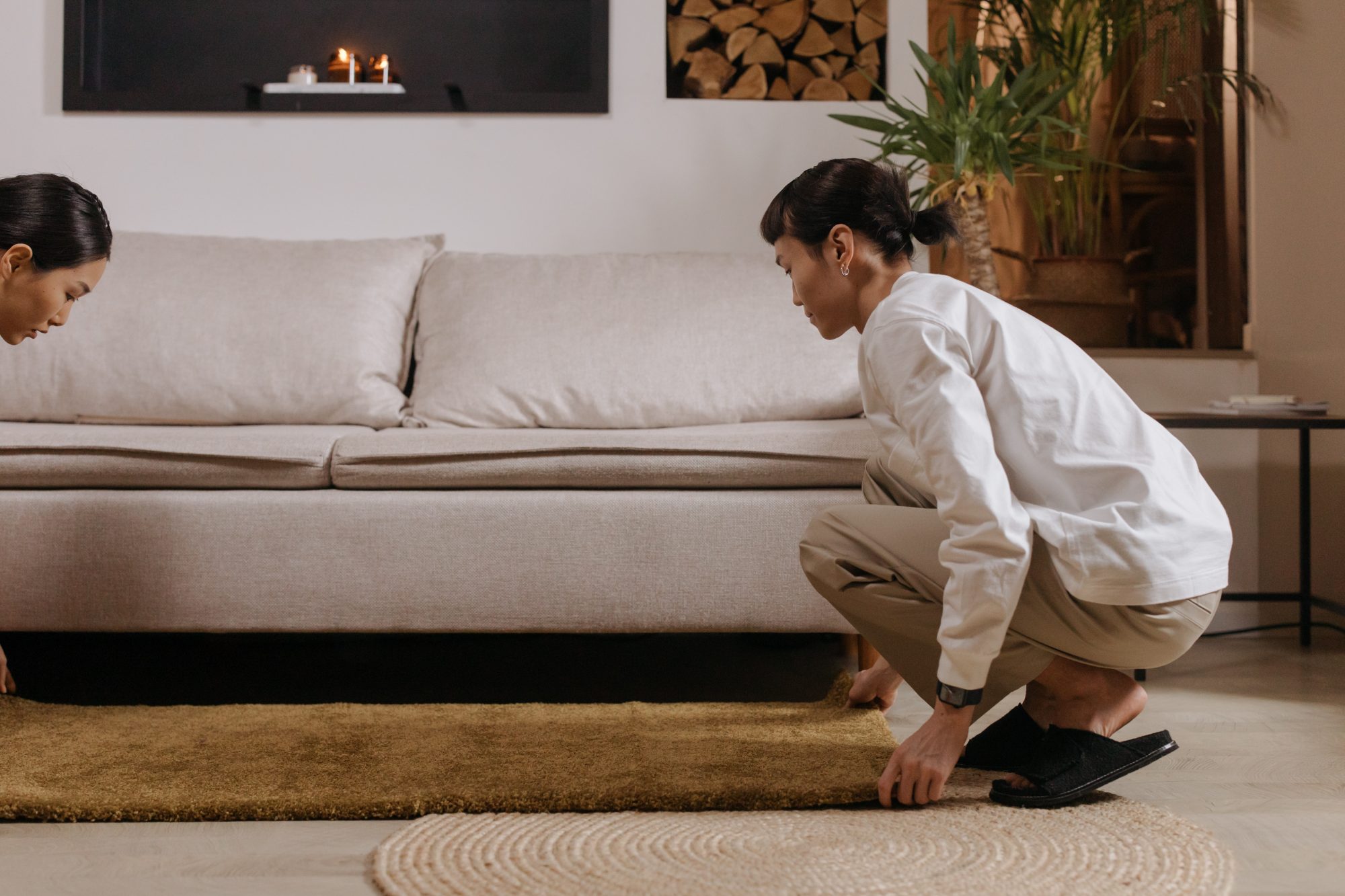 There's a possibility that simply drying your carpet may not be enough to prevent water damage. Your carpet padding can get severely damaged by water. If the padding underneath the carpet is not dried correctly, mold can grow and spread all around the carpet. In extreme water damage situations such as a flood, saving the carpet and the padding below may be challenging. Both the carpet and the padding should be removed and replaced in this situation.
Need a hand changing your damaged paddings? Boss PDX got you covered! Call us for a free consultation today, so we can share ideas to fix and replace carpet damaged by water.
10. REMOVE THE PART THAT IS SERIOUSLY DAMAGED
The damage caused by water to the carpet may be significant but not widespread. In that case, you may be able to take out the damaged section and replace it. Ideally, it would be best to cut around the damaged area in a condensed shape, such as a circle or square. It will make cutting out a replacement piece that fits precisely into the cut-off that is still visible in the carpet much easier. You may need to have the carpet sewn or fixed in place if it is moveable. If it's already in place, you may secure it using carpet tape.
While it's important to dry your carpet as soon as possible after a leak or water damage, you'll be wasting your time if you don't take care of a few things first:
Repair the Leak
Clear the Room
Limit Traffic on Wet Carpet
Replacing a carpet may be difficult and costly. It would help if you addressed any leaks or spills as soon as possible. While prevention is preferable to cure, not everything can be predicted and avoided. You may discover a leak or a channel in the ground from where water seeps in. In that case, we recommend speaking with a professional to determine the root of the problem. Our skilled technicians will be delighted to access the situation and provide an accurate cost and materials to replace any damages.
At Boss PDX, we offer a plethora of maintenance services. From Indoor repairs to landscaping, bathrooms, kitchens, and other general maintenance. Our goal is to make you super proud of your home. Let us help make your space picture-perfect.