---
Your Top List for Portland General Contractors
In this article, we show you the different types of general contractors there are. There are different types of contractors to choose from, depending on your project. We have put together the top 50 general contractors in Portland to make it easier when hiring a general contractor for your next project.
How do I find a contractor in Portland?
Finding the right general contractor online can be overwhelming because there are so many options to pick from. We have determined the top general contractors in Portland by rating, reviews, and specialties in the list below!
Is it cheaper to be your own general contractor?
Unless you are a licensed general contractor, you should always hire a professional. This is because it can cost time, energy, and money when faced with problems that you're unable to resolve on your own. In some states, it may even be illegal to take on a construction project without a license.
How much does a general contractor make on a remodel?
The cost for hiring a general contractor will depend on different factors such as the rate of that business/contractor, square footage, and materials. Rates can differ, but you can expect to pay between $2,000 and $70,000, again depending on your home's specific needs.
How do I pick the right contractor for my project?
General Contractor: A general contractor is someone who manages a team of subcontractors to help do various types of construction projects in your home.
Residential Contractor: A residential contractor may work on residential and small commercial structures.
Commercial Contractors: A commercial contractor may work on both large ands mall commercial projects.
Design and Remodel Contractors: Remodelers are contractors that reconfigure or upgrade an existing home.
Custom Home Build Contractors: A custom home builder specializes in custom home builds and can complete it on their own.
top 50 Portland general contractors by Their specialties:

---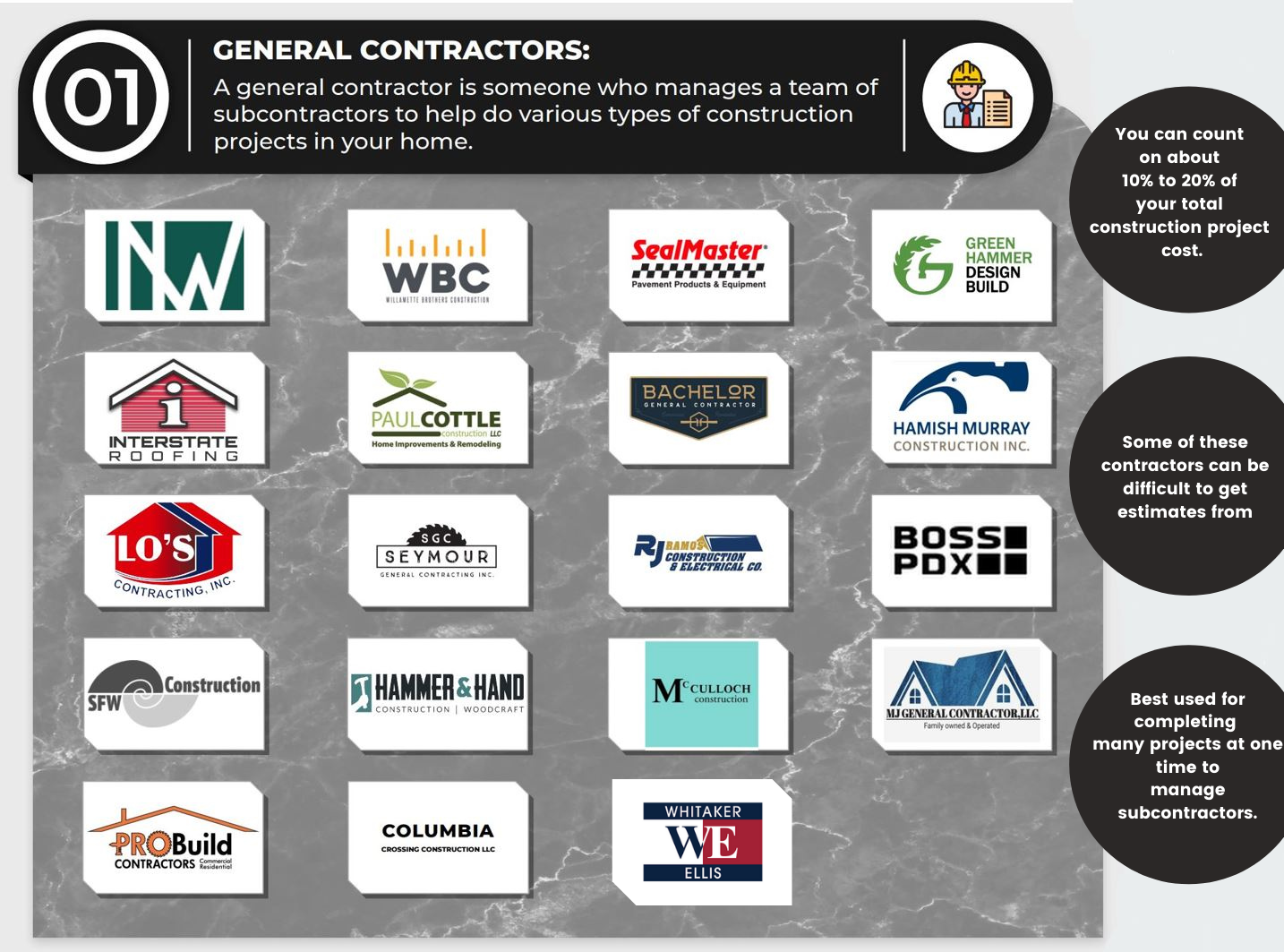 ---
---
---
---
---
---
---
---
---
---
---
---
---

More General Contractors:

---
---
---
---
---
---
---
---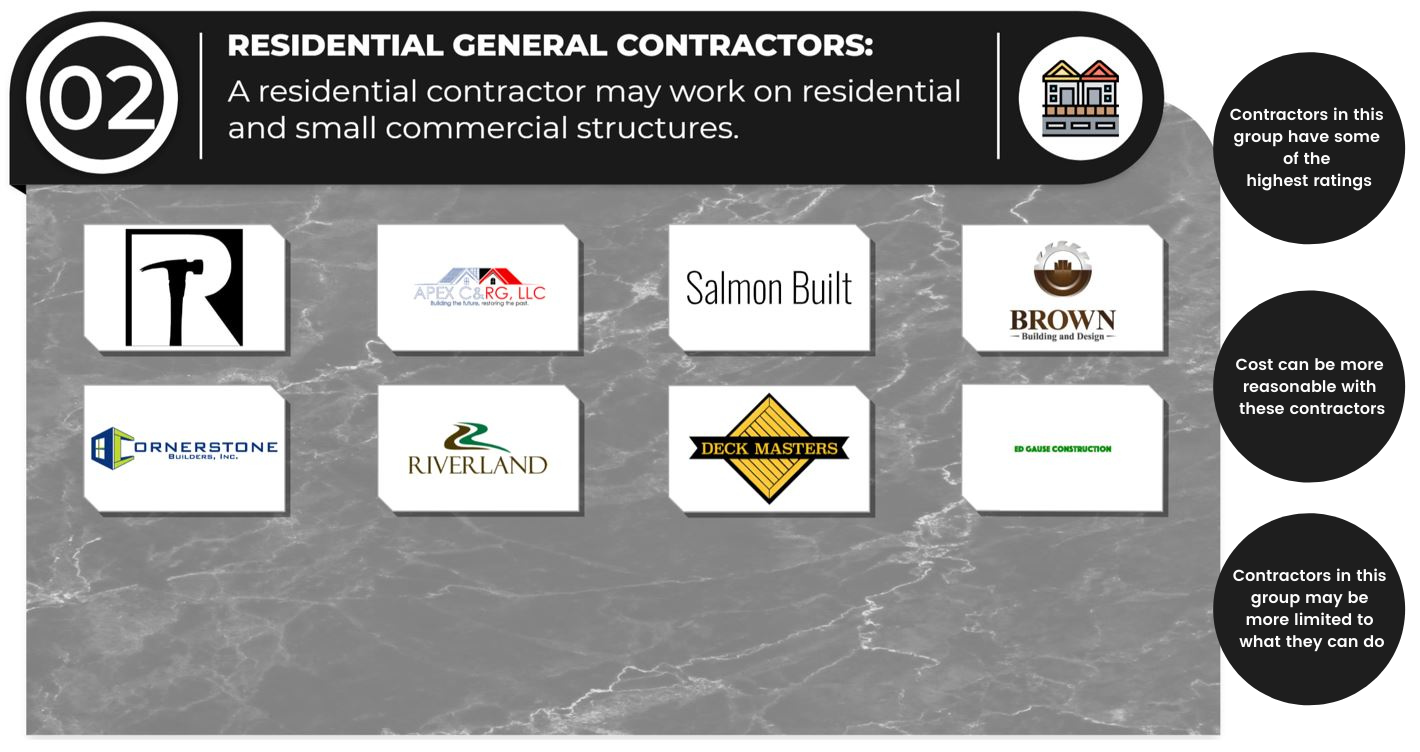 ---
---
---
---
---
---
---
---
---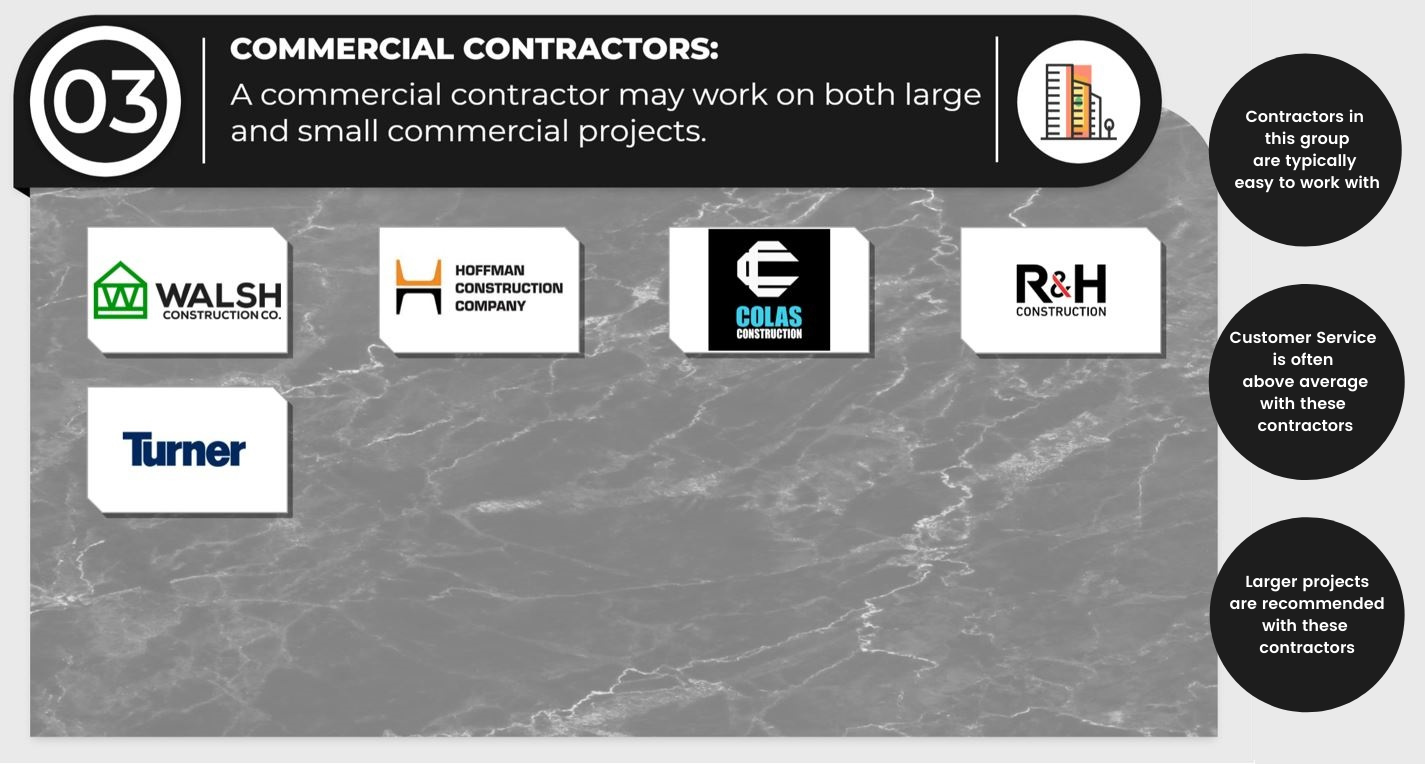 ---
---
---
---
---
---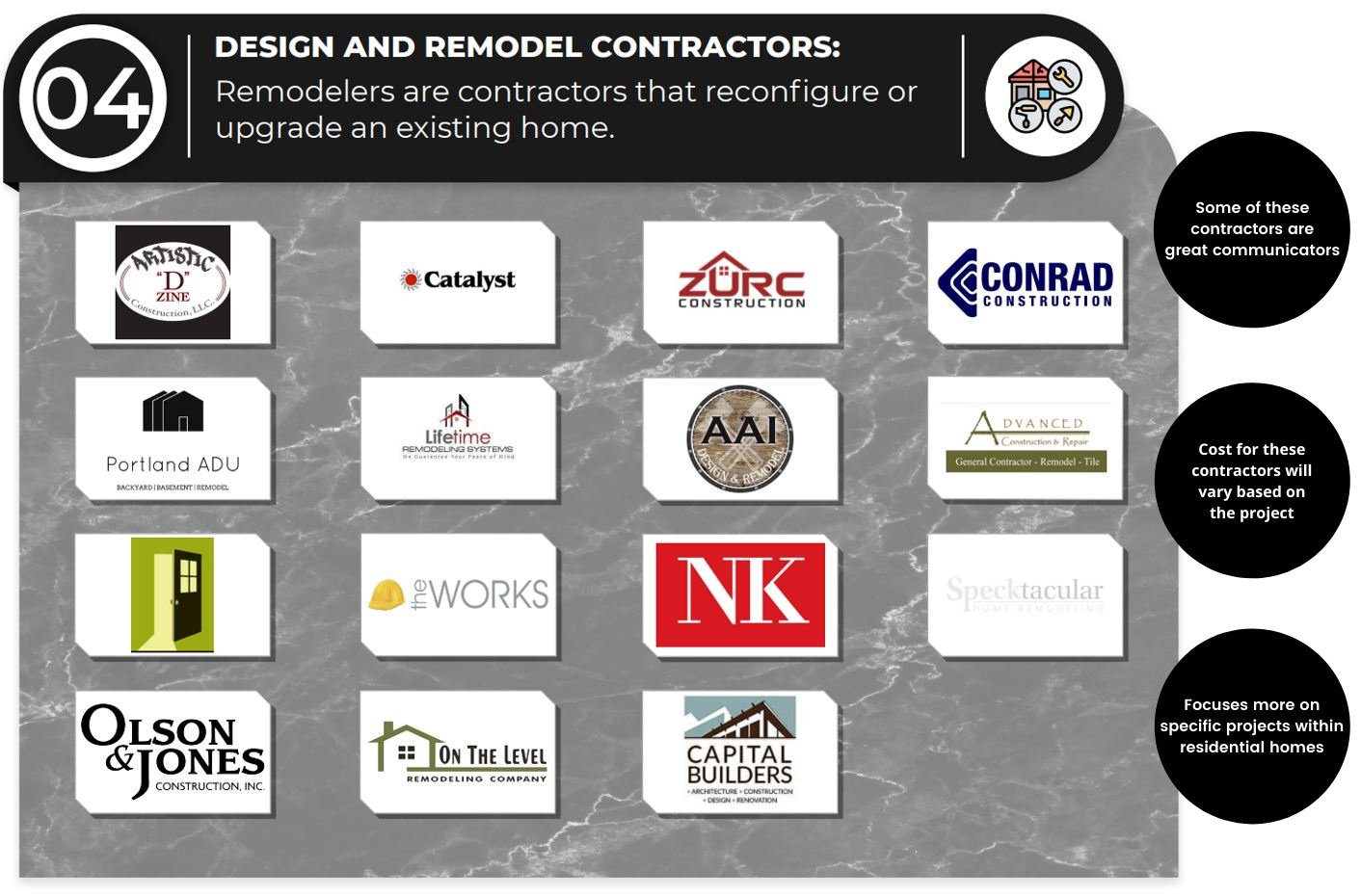 ---
---
---
---
---
---
---
---
---
More Remodeling General Contractors:
---
---
---
---
---
---
---
---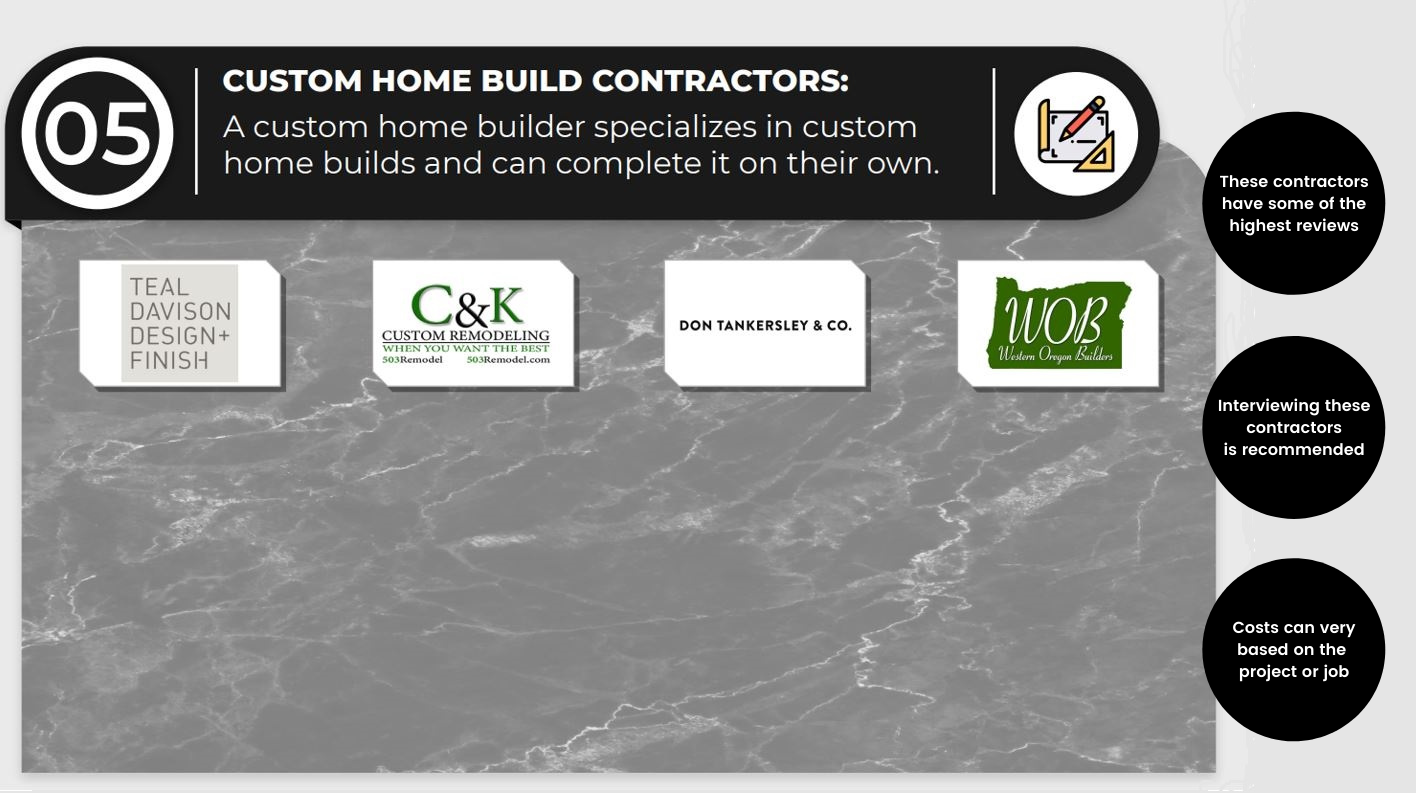 ---
---
---
---
---